'Archaeology at The Big Dig, Below Sydney Harbour YHA' a documentary commissioned by YHA Australia, reveals the colonial-era history of Sydney's historical 'The Rocks' precinct, and premiered on national broadcaster SBS on Monday 27 April 2020. It is now available to view on SBS On Demand.
On the ground level below Sydney Harbour YHA, The Big Dig has been uncovering Sydney's colonial history since 1994. With over one million artefacts uncovered, the documentary paints a detailed picture of what life was like for early settlers.
The Big Dig Archaeology Education Centre is a valuable historical centre, with over 84,000 Australian students participating in The Big Dig program over the past 10 years. The centre runs learning experiences for visitors and students of all ages, with programs like 'Little Diggers' and 'Dirt Detectives' providing young minds with a hands-on approach to history.
Education & Interpretation Officer for the centre, Alison Frappell, said "The Big Dig is a fascinating Australian historical archaeology site. Analysing archaeological sources gives us more pieces of the 'jigsaw puzzle', helping us build a clearer and more reliable picture of the past. From how people have adapted to and changed the landscape down to the small everyday items people used, these make history far more memorable and relevant for students."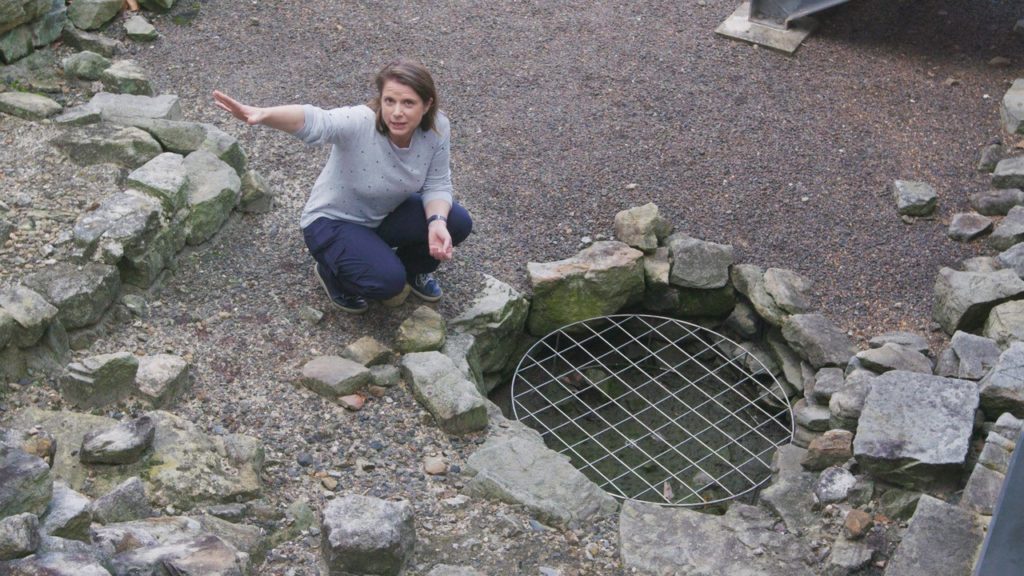 "Having The Big Dig as an integrated part of Sydney Harbour YHA has meant that we are able to introduce our guests, both international and domestic, to the history and fascinating stories of the site," said Danny Avis, hostel manager of Sydney Harbour YHA, "for visitors to Sydney to stay in the same place as the first international travellers to Australia is a unique experience and one that deepens their understanding of some of the developments and changes that have made Sydney into the city it is now."
Funds to produce the documentary were raised through guests staying at Sydney Harbour YHA, where $1 per guest, per night, indexed is allocated towards The Big Dig Sinking Fund. The fund supports education, conservation and interpretation initiatives for the site, and CEO of YHA Australia, Julian Ledger, said; "Over $1.06 million has been raised over the past decade for The Big Dig Sinking Fund There is great opportunity to do more and we are excited to see where it will lead."
The documentary was produced by Art of Multimedia.
'Archaeology at The Big Dig, Below Sydney Harbour YHA' is now available to view on SBS On Demand.
YHA is a not-for-profit membership-based organisation, and part of the world's largest budget accommodation network, Hostelling International, with over 3,000 properties in 60 countries, including over 60 unique places to stay in Australia.
Media note: For more information, please contact Silke Kerwick, Public Affairs Manager, YHA Australia, silke.kerwick@yha.com.au, ph: (02) 9261 1111